One of the few estates within Eastern Shores sitting upon 200 ft of linear water frontage directly upon Maule Lake. Offering the rare opportunity to dock your yacht in fr...
6

Beds

7

Baths

A10607153

MLS

Eastern Shores

Bldg.
WATERFRONT 202FT. Magnificent waterfront one-of-a-kind stunning estate home for sale. This property is absolutely spectacular in every way. A show-stopping masterpiece fr...
7

Beds

9

Baths

A10919007

MLS

Eastern Shores 1st Addn

Bldg.
Brand new Eastern Shores modern construction. A boaters paradise or just an elegant waterfront mansion. Private dockage, floor to ceiling windows, double height, several ...
6

Beds

7

Baths

A10726636

MLS

Eastern Shores

Bldg.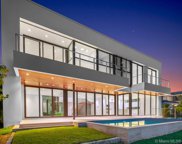 Welcome to this stunning NEW CONSTRUCTION modern gem in the heart of Eastern Shores, an exclusive gated waterfront community in South Florida. This home was built with to...
7

Beds

8

Baths

A10928570

MLS

Eastern Shores 1st Addn

Bldg.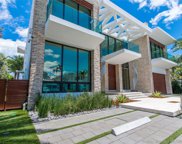 Spectacular Ultra Modern custom-built waterfront home in the upscale community of Eastern Shores. Built 2018. Top-of-the-line line craftsmanship with concrete floors, roo...
6

Beds

7

Baths

A10850994

MLS

Eastern Shores

Bldg.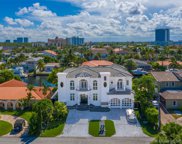 This one-of-a-kind, custom built contemporary estate is located on one of the most coveted canals in Eastern Shores. Situated on 80 ft of water frontage, this property bo...
6

Beds

7

Baths

A10910244

MLS

Eastern Shores

Bldg.
This chic Eastern Shores home sits upon 150 ft of waterfront directly on Maule Lake. A clean open layout with nothing but open water views from every room. Fully equipped...
5

Beds

6

Baths

A10607195

MLS

Eastern Shores

Bldg.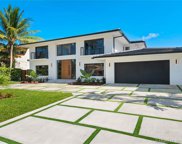 This fully remodeled, 5,650 sq ft home is situated on an oversized lot with one of the best views and more than 90 ft of water prime frontage in the heart of Eastern Shor...
6

Beds

7

Baths

A10919209

MLS

Eastern Shores 1st Addn

Bldg.
Use the SEARCH box above to filter the listings in North Miami Beach
North Miami Beach Homes for Sale
See available North Miami Beach homes for sale in Florida. Luxury North Miami Beach waterfront homes for sale some with boat docks and slips. North Miami Beach is known for its luxury waterfront and view homes for sale, that set standards for luxury living in the area. With beautiful lakes, Intracoastal and golf views everywhere you look, finding homes for sale in North Miami Beach will be a pleasant experience. Please or give us a CALL 786-505-4786 if you have a question about the North Miami Beach homes for sale in Florida.
Welcoming communities, beautiful tropical landscapes, surrounded by Intracoastal waters and lakes, City of North Miami Beach attracts home buyers from the United States, Canada, South America and all around the world.
About Single Family North Miami Beach Homes for sale
Most of the single-family North Miami Beach homes for sale in Florida are located within a close proximity to water or ocean and are part of gated and secured communities. Developments offer many amenities that its owners can enjoy: like tennis, playground, community pools, and a clubhouse and gym.
With its closeness to the Atlantic Ocean, homes for sale in North Miami Beach provide owners living in City with a short drive to the beaches, nearby parks and recreational areas that the city has to offer. North Miami is a perfect place to live if you are looking to enjoy the beaches, museums, galleries, events, and many other activities that Miami has daily.
Best North Miami Beach Waterfront Townhomes for Sale
What to expect when house hunting? Single-family homes for sale in North Miami Beach Florida can be found within all price ranges and sizes. Communities that offer single family townhomes with 1 or 2 car garages and range in size of 1800 square feet. Single-family homes situated on the golf courses or secluded private communities with water view located on Biscayne Bay. Some offer private boat slips and docks, but no matter what price range, there is a home for sale that will meet your needs.
Finding the perfect North Miami Beach waterfront homes for sale can be a challenge, not because there are no available houses on the market but because the City has so much to offer. Located within a few miles west of the Atlantic Ocean and the Intracoastal, city is blessed with its geographical location. Homes owners enjoy fast and easy access to all major routes, turnpike, I-95, RT-1.
Getting to Fort Lauderdale is only 30 min drive and Miami is about 30 min drive away as well depending on traffic. North Miami Beach homes for sale are of newer construction and have features that today's buyers are looking for in modern homes.
Just south of Aventura is a State Preserve that restricts any future development in the area. Of 163 St or RT-826 is Oleta State Park where biking, fishing, kayaking and picnicking is allowed, it also happens to be facing the beautiful views of the Haulover Marina and Bal Harbour. Aventura houses for sale on the waterfront communities offer marinas and boat slips that residents are allowed to either own or rent. Many houses in North Miami Beach also have their own private docks and lifts installed, after all, City is on the water.
Amenities in North Miami Beach Neighborhoods
• Gated Communities with 24-hour security
• Golf Course view homes
• Waterfront and view homes with docks and boat lifts
• Private communities with kids playground
• Clubhouses that only residents can use
• Marinas that can accommodate large boats 70 ft +
• Easy access to the Intracoastal and deep waters
• Tennis Courts
• Lush tropical garden with waterfalls and fountains
• Maintenance carefree living programs through HOA
Best Known Shopping Destination
Regardless of where you are looking to purchase your next home or your own private estate, real estate for sale options are virtually endless. The city of Aventura is known around the country and the world as a premier shopping destination at Aventura Mall. Its enormous 2,700,000 square feet of indoor shopping area makes it one of the largest shopping centers in the United States, with three floors of retail shops dedicated to around 300 retail stores Aventura Mall is visited by millions of visitors annually. And it is expanding even more.
What to expect when you are at the mall. High-end stores like Nordstrom, Bloomingdale's, J.C Penny, Macy's, Sears and AMC Theater, food court with fast food eateries and fine dining restaurant and some of the well-known chain restaurants cater to visitors daily. Reachable by public transportation and easy to get to by car or just a walk, Aventura Mall is the center of the City of Aventura. With the current growth of the city mall is undergoing its expansion as well as to add more retail and commercial space.
In terms of what you will find in the Aventura real estate market. Only the best that this town has to offer! An array of luxury Aventura homes for sale offering a wide variety of features and amenities that will satisfy even the pickiest of homeowners. In this area, you can expect to enjoy such things as massive swimming pools, Jacuzzi, a variety of golf courses to choose from and plenty of homes that are located near the white sand beaches. There are many houses for sale in North Miami Beach that will have almost every feature you are looking for.
With breathtaking scenery, proximity to all amenities and attraction, once you visit and see what is being offered you will realize the value and convenience that this City has to offer. You will agree that homes for sale in North Miami Beach are a great deal and value for the money. For more information and help in locating your future home in North Miami Beach give us a call 786-505-4786. We have agents familiar with the area and everything it has to offer to future residents. We are here to help.