See Available Homes for Sale Below
Atlantic Island Homes for Sale Sunny Isles
Beautiful spacious Atlantic Island homes Sunny Isles for sale. Single homes across the street from Ocean available in Atlantic Island Sunny Isles Beach Sale. Atlantic Island homes for sale are located in Sunny Isles Beach, Florida, where residents enjoy impressively beautiful views of the Atlantic Ocean and Intracoastal Waterways surrounding some of the areas prime real estate in southern Florida. Please or give us a CALL 786-505-4786 if you have a question on Atlantic Island homes Sunny Isles for sale.
Frequently referred to as the "American Riviera" with clean white-sand beaches, gorgeous hi-rise condominiums and an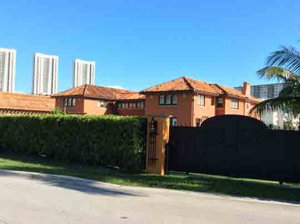 amazing array of things to see and do. Sunny Isles Beach is the ultimate place to purchase homes on Atlantic Island Sunny Isles Beach sale and settle down to live a richly vibrant and exciting life.
Atlantic Island Homes Sunny Isles Features
Located within minutes of Aventura Mall, Bal Harbor Shops, #SIB beaches, parks and charming sidewalk cafes, Atlantic Island homes Sunny Isles for sale are a waterfront community complete with gated assess, private boat docks, community pool, tennis courts.
With neighbors such as Poinciana Islands, St Tropez, and Oceania all Luxury oceanfront high rise condo towers. Benefits of owning in Atlantic Island FL community, you have the opportunity to enjoy. Additionally, most lot sizes in the Atlantic Island community of single-family homes range between 1/4 and 1/2 acre and have boat slips and docks.
• Central air conditioning and heat • Front or back balconies • Large Walk-in closets • Bathtubs with separate showers • Gourmet Kitchens with islands • Covered parking areas or attached garages • Circular driveways • In-ground swimming pools • Boat docks with lifts • Gated private community entrances • High ceilings with frescoes • Professional courtyard and landscaping • Fireplaces • Imported woodwork • Jacuzzi • Outdoor entertaining area
Living in Homes at Atlantic Island Sunny Isles
• Flowers and trees bloom year around, no dry seasons or winters in south Florida! • Recreational opportunities are limitless, from fishing, boating, and swimming to professional sports, theaters, museums and dining out at a different restaurant every night • Busch Gardens, Universal Studios, and Disney are within few hours drive • Florida residents do not pay income tax • Grow grapefruit and orange trees in your backyard and pick a fresh one every morning for breakfast. You can't do that in Michigan! • As a high-growth state, the economy is always booming and unemployment tends to remain below the national average. • Atlantic Island real estate is a desirable community with low turnover rates and high demand for available homes. • Atlantic Island residents also enjoy the benefits of Intracoastal waterways with easy access to Haulover Park and the Atlantic Ocean.
Interested in relocating to the dreamy, sub-tropical, sunny community of Atlantic Island? Call us today 786-505-4786 to learn more about homes in Atlantic Island Sunny Isles Beach sale. Few other single home developments in the City of Sunny Isles are Atlantic 15, Golden Gates Estates, Golden Shores, Poinciana Island Townhomes.